Small print
Useful information about your holidays in the Alpin Garden Luxury Maison
The small print explains in black and white useful information for the Alpin Garden Luxury Maison

Check-in and check-out
On the day of arrival the rooms and hotel service will be available from 3:00 pm. On the day of departure you may use the rooms and hotel services until 11:00 am.

Booking
Bookings are only binding after receipt of a deposit. The deposit can be paid by direct transfer or credit card. All-inclusive offers must be booked in advance and are individual offers only.

Payment
For payment of the hotel bill we accept cash (up to 2,999 Euro), EC-card and Visa credit card.

Travel cancellation protection
It's always possible that something happens before you set off. Should you start a booked stay at the hotel late, not arrive at all, or depart early, a cancellation fee may apply. To protect yourself from any costs we recommend you take out travel cancellation insurance.

In case of cancellation of a booking we apply the following cancellation fees:
Up to 30 days before the start of your holiday 10%
29 to 15 days before start of the holiday 30% of the total booked stay
14 to 7 days before start of the holiday 50% of the total booked stay
From 6 days before the start of your holiday, no-show, late arrival or early departure we charge of 100% of the total booked stay.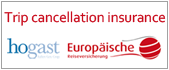 Children
To ensure that your holiday of love in our love nest in the Dolomites is fully dedicated to relaxation and peace, we only welcome guests from 14 years of age.

Pets
Dogs are permitted on request and at additional cost of 40.00 Euro per day (without food). Please bring a dog basket or blanket and muzzle. Further information also at Holidays with dogs in the Dolomites.